Looking to Apply or Modify a Conditional Use Permit in the Sacramento & Davis area? Our professional Staff will assist with Applying for OR Modifying your Conditional Use Permit & Building Permit Processing in the greater Sacramento & Davis area by working with the Planning Department, Health Department & Building Departments. We serve; West Sacramento,Elk Grove,Wilton,Galt,Rio Linda,Granite Bay,Roseville,Rocklin,Loomis,Lincoln,Fair Oaks,Carmichael,Davis,Placerville,Shingle Springs,Rancho Cordova.
We assist the following Businesses with their Conditional Use Permits in Sacramento City & County:
* Gas Stations
* Super Markets
* Mini Markets
* Church's
* Religious Organizations
* Meditation Centers
* Fitness Centers
* Convenience Stores
* Restaurants
* Cafe's
* Night Clubs
* Wine Bars
* Amplified live entertainment and dancing
* Cabaret
* Bars
* Car Dealership
* Medical Office
* Car Wash & Detailing Centers
* Banks & ATMs.
Call our friendly C.U.P Consultants @ (916) 384-0075
NEED PLANS? The Sacramento Design Group can even design & draft a set of plans for you to get a Conditional Use & Building Permit.Whether it's a Residential, Hospitality, Business, Industrial, Commercial project, new or remodel, we can help you take care of it!
DON'T WASTE YOUR TIME OR MONEY BY TRYING TO TAKE CARE OF IT YOURSELF, GIVE US A CALL, WE CAN HELP YOU THROUGH THE ENTIRE CONDITIONAL USE PERMIT PROCESS!
Call (916) 384-0075 to speak to someone regarding applying for or modifying a Conditional Use Permit.
We offer Use & Building Permit processing & assistance with our Professional Permit agents to the following Sacramento Building Departments: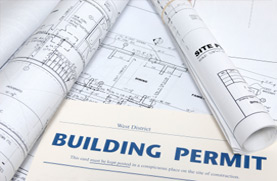 Auburn Building Department
Citrus Heights Building Department
Davis Building Department
Dixon Building Department
El Dorado County Building Department
Elk Grove Building Department
Folsom Building Department
Galt Building Department
Folsom Building Department
El Dorado Building Department
Ione Building Department
Lincoln Building Department
Lodi Building Department
Loomis Building Department
Modesto Building Department
Orland Building Department
Placer County Building Department
Rancho Cordova Building Department
Redding Building Department
Red Bluff Building Department
Ripon Building Department
Rocklin Building Department
Roseville Building Department
Sacramento City Building Department
Sacramento County Building Department
South Lake Tahoe Building Department
Stockton Building Department
Tracy Building Department
Truckee Building Department
Vacaville Building Department
Vallejo Building Department
West Sacramento Building Department
Willows Building Department
Winters Building Department
Yolo County Building Department
Yuba City Building Department
Yuba County Building Department
We have the professional permit processing acquisition staff in the Sacramento area who will take your Plans to your local Building Department, fill out the Permit Application & walk it through the entire Permit process. The following is a list of items that our Permit processing agents & staff will assist you with. FEES for our Permit assistance & aquisition is listed on the bottom of this page.



Call (916) 384-0075 to speak to someone regarding "Permit Processing" and submitting your plans for a Conditional Use or Building Permit issuance in Sacramento



EMAIL us for information on use or Building Permit processing for your project
Project submittal review
SDG will advise the client with minimum submittal requirements, gather project data from the building departments such as building codes, amendments, and other basic construction info that could be useful in preparing construction plans.
Permit application documents
SDG will prepare and fill out the proper applications required for the submittal process. SDG will also allocate the adequate documents and special inspection forms to disperse to the client or assigned contractor.
Expedite initial plan review process
SDG will advise the client if the city in which the project is in has any expediting, third party, or overtime procedures in order to get the project permitted as quickly as possible. The client should also be aware that by having OCDG handle their project also attributes in expediting their permit. SDG handles such a large number of building permits which provides building departments a constant, friendly and familiar face to deal with.
Building permit fees
SDG is aware that building permit fees could often be highly unreasonable. You could be well assured that by having the SDG team as your consultant, your permit fees could be reduced substantially. With savings that in some cases will cover, if not surpass our fees. EXAMPLE: Sometimes its alot cheaper to attach a Casita or Game room than having it detached. This could save you THOUSANDS of dollars. We might reccomend you to change the name of a certain room to a different name ( Bedroom to bonus room)
Plan review status information
Keeping up with the status of a project is a main priority to the SDG. Once the project is submitted into the governing agencies, we will supervise the permit process to insure the turn around time is adequately met. Any information that is derived about the project will be made accessible to the client. SDG also keeps constant contact with the projects designer to facilitate the response to any comments or redlines in order to get the job permitted as quick and efficient as possible.
Permit issuance
Our permit team will equip the: Homeowner, Developer, Contractor or project coordinators with any final information needed in order to pull the permit on a project that is ready to issue. SDG will also provide further assistance in pulling the permit if requested by the client, and is always ready to handle any revisions or addendums if need be.



Call (916) 384-0075 to speak to someone regarding submitting your plans for a Conditional Use Permit or Building Permit issuance in the Sacramento & Davis area



EMAIL us for information on use or Building Permit processing for your project

The Sacramento Design Group Permit assistance Team is here to save you time & money!

Need to go to the School District- WE DO IT! Need to go to the Fire Department? WE DO THAT TOO!




PERMIT PROCESSING FEE INFORMATION
C.U.P cost varies from project to project depending on your needs & the complexity. It can range from $4500.00- $15,000
You the client provide us with a letter stating that we are serving as your Agent as well as provide us with pre-signed checks made out to the Building Department & we will fill in the amount & provide you with receipts.


Our professional Conditional Use Permit Team & Construction Permit processing team serves the following Sacramento cities:
Citrus Heights, Elk Grove, Folsom, Galt, Isleton, Rancho Cordova, Sacramento, West Sacramento, Wilton, Rancho Murieta, Sloughhouse, Antelope, Arden-Arcade, Carmichael, Del Paso Heights, Elverta, Fair Oaks, Florin, Foothill Farms ,Gold River, Hagginwood, Herald , Laguna, Locke, Natomas, Camino , Coloma, Cool, Diamond Springs, Echo Lake El Dorado Garden Valley Georgetown, Grizzly Flats, Happy Valley Meyers, Mosquito, Mt. Aukum ,Kyburz ,Outingdale, Phillips ,Pilot Hill, Pollock Pines, Rescue, Shingle Springs, Somerset, Strawberry, Twin Bridges, North Highlands, Orangevale, Rancho Murieta, Rio Linda, Rosemont, Walnut Grove, Wilton, Stockton, Escalon, Lathrop, Lodi, Manteca, Ripon, Tracy, Foresthill, Granite Bay, Kings Beach, Kingvale, Meadow Vista, Newcastle, Auburn, Ophir, Penryn, Sheridan, Sunnyside-Tahoe City, Tahoe Vista, Weimar, Alicia, Arboga, Browns Valley,Yuba.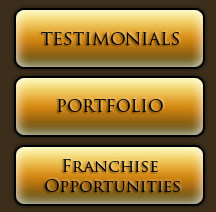 Testimonials
It is my pleasure to write this letter of recommendation for the Sacramento Design Group (SDG). I own a 25 bed Residential Care Facility in Midtown Sacramento and needed someone with expertise in getting me the required building and planning permits at the City of Sacramento planning offices. I made one phone call to SDG and had a meeting with them the next day. At that meeting I hired them on the spot (due to deadlines I had to meet). I was nervous at first but within a week or two I was very confident that the work was getting done in a timely and correct fashion. The work was completed on time, permits issued and the cost did not exceed what was quoted. I am happy to provide a reference to anyone who is deciding to do work with SDG.

Sincerely,

Ken Knutson

I am writing this letter as a matter of recommendation for the Sacramento Design Group. SDG worked closely with Sylvania Lighting Services on a recent design/build project for PG&E. They provided a variety of blueprints, Title 24 calculations, and building permit management for us under some heavy time constraints.
SDG performed professionally and helped us meet the customer goals. In many cases they were given little to work with, and asked to develop complete plot plans and layouts without any existing drawings or materials to work from. They proved to be innovative and responsive. If your business has design needs we would not hesitate to recommend them.


Peter Alpert
Executive Major Account Representative
Sylvania Lighting Services

Mike & Ophelia F. Sacramento CA


Thank you Sacramento Design Group for assisting us with our renovation project. Your preparation of construction plans and your facilitation of the permit process got our project off to a good start. With your assistance, that phase of the project was much easier and completed much sooner then we expected. We found your company and the subcontractors you referred to us easy to work with, and are pleased both with the quality of work done as well as the cost. Thanks again for your help.

Sacramento Design Group,



I would like to thank you and your company for the work you did to make our family room addition become a reality. After giving you our ideas, desires and wants, your staff did an excellent job drawing up the blueprints needed for the building permit. I like the idea of your company doing all the leg work pulling all the permits necessary. It was money well spent. I've attached some pictures of our completed addition. All inspections were completed with no errors. Except for the foundation and texturing of the walls, all the work was done by my wife Charlene and me. We had a great time doing this project. Now we'll sit back and enjoy it. Should I decide to build again, I'll give you a call. Thanks again to yourself and your staff.

Jeff & Charlene E.

Sacramento, CA